Hello everyone!
I have finally decided to get off my ass and post another entry in my blog for the first time in foreverrrrr.
Anyone who follows me would know that I am SLACK AS FUCK when it comes to actually posting on my blog. But I'm trying! If you want to follow me on IG (@_jessreadsbooks_) I am A LOT more active on there. I also have a Litsy! (@jessreadsbooks) so, check that out if you wish.
Today I am bringing you a tag that is very dear to my heart. It has been going around for a couple of years, but I have only discovered Hamilton this year. And oh my fucking god. It has changed my life! I now see my life in two parts, BH and AH, Before and After Hamilton.
If you don't know what Hamilton is, it is a musical about the founding fathers of America (specifically Alexander Hamilton- DA DA DA DA DA DA DUNNNNN) told in hip hop songs. It is the best thing in the world. Here is a link to the youtube playlist.
This musical is everything. I listen to it all the time (like right now). The music, the story, the choreography, THE ORIGINAL BROADWAY CAST I CANNOT EVEN GUYS.
My favourite songs change all the time, but Wait For It, Satisfied and Its Quiet Uptown are probably leading the pack at the moment.
Maureen Keavy created this tag, here is her original video. 
SO LETS GET INTO IT: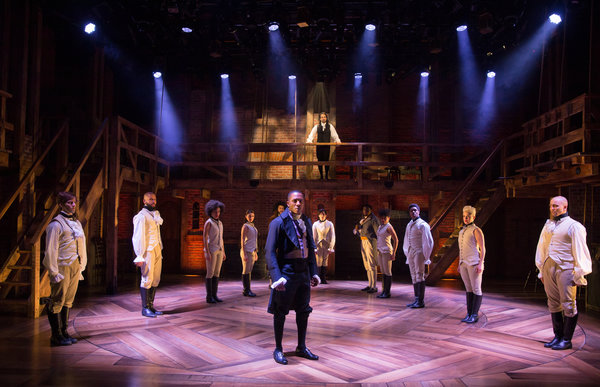 The Room Where it Happens: A book world you would put yourself in.
It is hard to think of a world where I would not immediately be killed, but I'm going to have to go with Prythian from the A Court of Thorns and Roses series by Sarah J. Maas so I can finally be with Tarquin, my husband.
2. The Schuyler Sisters: An underrated female character.  
Pretty much everything I read these days has a plethora of kick ass female characters. I'm going to think in terms of fandom and who people fangirl/boy about. I think that Mia from Nevernight by Jay Kristoff deserves more love in the book community! She is an incredibly complex and interesting character and I just love her so much.
3. My Shot: A character that goes after what they want and doesn't let anything stop them.
For this one I am going to go with Richard Gansey III (Gansey) from The Raven Cycle by Maggie Stievfater. Gansey is an incredibly intelligent and driven guy and he will stop at nothing to find Glendower. His personality actually draws a lot of parallels to Alex, however Gansey is a lot more empathetic and considerate.
4. Stay Alive: A Character you wish was still alive.
SPOILERS FOR CROOKED KINGDOM BY LEIGH BARDUGO. DO NOT READ THE STRIKE OUT  IF YOU DO NOT WANT TO BE SPOILED.
MATTHIAS DESERVED BETTER.
5. Burn: The most heartbreaking end to a relationship you have ever read.
SPOILERS FOR CROWN OF MIDNIGHT AND BEYOND BY SARAH J. MAAS. AS USUAL AVOID THE STRIKE OUT.
So I am definitely a Rowaelin shipper now, (is there any other kind?) but when Chaol and Celaena broke up in Crown of Midnight I cried more about that than Nehemia's death. Oops.
6. You'll Be Back: Sassiest Villain
Probably a lame answer but I think it goes well with Groffsauce- Prince Humperdink from The Princess Bride. The man is so sassy.
7. The Reynolds Pamphlet: A book with a twist you did not see coming
Pamphlet is such a funny word guys. For this one, I'm going to say The Raven Boys again. There is twist in that first book that I somehow wasn't spoiled for AND IT BLEW MY MIND!!!
8. Non-stop: A series you marathonned
When I first read Throne of Glass, I read the first 4 books and the novella bind up in a week and a half I think! That was a really good week.
9. Satisfied: Favourite book with multiple POVs
Six of Crows. No question. 
10. Who Lives, Who Dies, Who Tells Your Story: A book/series you think will go down in History.
Just like everyone else, I am going to say HARRY POTTER OBVIOUSLY! I mean the franchise is still HUGE and the books turned 20 this week! That is incredible! Plus HP is a part of my identity.
---
There you have it! I hope you enjoyed this tag! Anyone who loves Hamilton or who just likes the questions is free to give it a go! Please comment or message me if you want to fangirl about Hamilton with me!
Happy reading/listening!
Jess 🙂